LIVINGSTON COUNTY, Mo. –The Chillicothe Police Department is asking for the public's help in finding an UTV reported stolen Tuesday afternoon.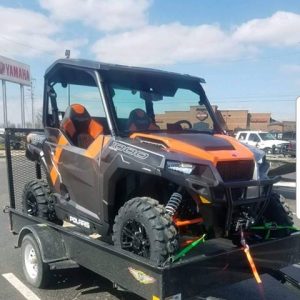 The Utility Vehicle was taken from a lot in the 10 block of Jackson Street sometime between Sunday and Monday and was reported stolen just before 4:00 p.m. Tuesday.
The vehicle is described as a 2018 black and orange Polaris General UTV.
If you have information about this vehicle or whoever took it, please call your local law enforcement agency immediately.