CHILLICOTHE, Mo. – Chillicothe Police say their holding a man pending multiple charges after a traffic stop early Wednesday morning.
Just after midnight yesterday, an officer stopped a vehicle for a registration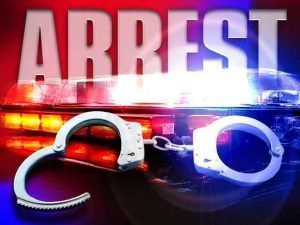 violation on North Washington Street. A news release indicated the driver was allegedly found in possession of a controlled substance, possessed with intent to distribute, possession of drug paraphernalia, a weapon and committed several traffic violations.
The subject was transported to the Daviess Dekalb Regional Jail pending filing of formal charges.