CHILLICOTHE, Mo. – On February 9, 2016, It was reported to the Chillicothe Police Department that a local resident received a call from someone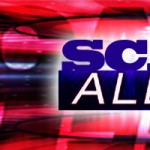 claiming to be with Medicare and wanting to provide a free gift to the resident.
The caller then asked for the number on the victim's Medicare card. The victim refused to provide the number and the caller hung up. Please do not give any information over the phone without knowing who you are talking to as there are numerous phone and internet scams involving identity theft.