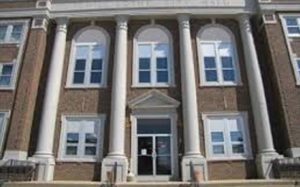 CHILLICOTHE, MO – A public hearing Monday in Chillicothe City Hall is scheduled to consider distribution of funds to Simpson Park.
Chillicothe Friends of the Parks reportedly requested the city council to commit funding for playground improvements and drainage. The resolution, approved in June, 2019, includes committing either $100,000, or 25% of proposed playground improvements from the 2020 budget.
The public hearing 6:15 p.m. prior to the regular session, includes committing capital improvement sales tax funds to pay for the improvements.
A regular session Monday includes several items from the finance chairman.
Ordinances that establish bids for equipment, cash farming, and city website design will be considered.
A tentative agenda also includes recommendation of appointments to several boards.
Police Chief, Jon Maples, will also request application approval for a traffic grant.
The meeting in city hall commences at 6:30 p.m.