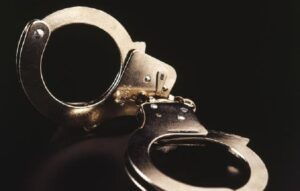 UPDATE: 8/15/20 at 8:12 a.m. – Livingston County Sheriff's Office reported Saturday morning that all three individuals have been charged with second-degree felony drug trafficking. They are alleged to have each been in possession of 30 or more grams of methamphetamine. A bond was set at $25,000 cash-only for each person.
LIVINGSTON COUNTY, MO – Residents of Chillicothe were severally arrested Thursday night by Highway patrol on similar drug charges.
An arrest report names Wyatt Cooper, 48, Alec Trent, 24, and Chyanna Cooper, 21, as informally charged with 2nd degree felony drug trafficking, and methamphetamine possession.
They were taken to Livingston County Sheriff's department for initial investigation.