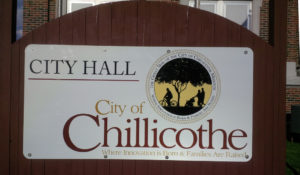 CHILLICOTHE, MO – At a brief meeting of Chillicothe city officials Monday council members approved a much needed road improvement project using funds available from MODOT.
City administrator Darin Chappell introduced the item to council, for approximately one mile of resurfacing on Litton Road.
With state and county funds contributing toward the cost, the Litton Road project was deemed highly affordable. The catch, according to the administrator, was to have the necessary funds committed by September 30, or else, loose the grant money afforded through MODOT. Chappell indicated the city would be on a tight schedule with bidding and state approval in order to qualify. An ordinance, which also included the addition of Mitchell Street to the repair plan was approved by council.