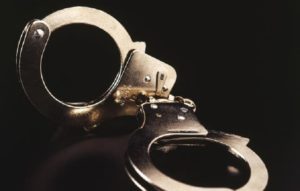 LEE'S SUMMIT, MO – A Lee's Summit preschool was placed on lock down Monday after police were called to the facility in response to reports of an armed man.
Police say, Phil Spurgeon, 40, of Lee's Summit was arrested at the Early Childhood Center at Presentation Catholic Church after a receptionist determined he was acting erratically and may have been armed.
Children were kept isolated from the incident. There were no injuries reported. Police did seize an undescribed weapon from Spurgeon.
Charges were filed today by prosecutors, including unlawful use of a weapon. Bond is $25,000.