Two Cincinnati, Ohio, residents have been arrested in Boonville.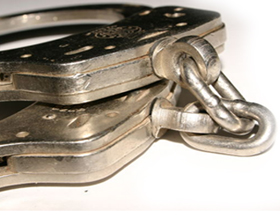 As stated in court documents, April Dickerson, 41, and Timothy Sidders Jr., 27, are behind bars after officers took the duo into custody yesterday, Monday, November 16, 2015.
Sidders and Dickerson now face felony charges of receiving stolen property and unlawful use of drug paraphernalia- amphetamine/methamphetamine as well as manufacturing or distributing or attempting to or possession with the intent to manufacture or distribute a controlled substance.
Court proceedings for the couple have not yet been scheduled.
Dickerson and Kidder await bail at the Cooper County jail. Alleged charges have warranted a cash or surety bond, each totaling 85 thousand dollars.