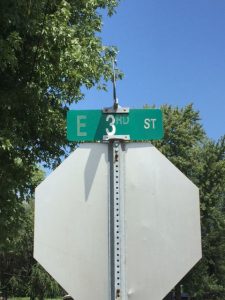 CARROLLTON, Mo.—Evidence continues to be reviewed in the August 27, 2016, officer-involved shooting in Carrollton that critically wounded a 69-year-old man.
Dana Reimer, Carrollton City Clerk, responded to a formal request sent by KMZU for release of body camera footage and probable cause statement October 4, 2016. Reimer states the investigation remains active, and no footage can be released until the investigation is closed.
"Pursuant to RSMo. 610.100.2(1) these materials are closed records as the investigation remains active."
A copy of the City Clerk's letter can be found here.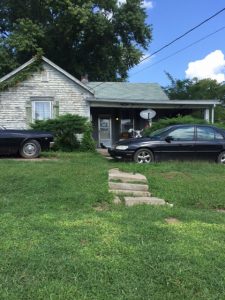 David Blair, 69, was airlifted to a nearby hospital after being shot by a Carrollton Police Officer August 27, 2016.
Reports indicate officers responded to Blair's home just after 10 p.m. on the 300 block of E. 3rd Street to issue a citation for his dog running loose.
Blair, reportedly a disabled army veteran, allegedly pulled a handgun and would not drop it when officers instructed him to.
Neighbors on E. 3rd Street, however, have a different story.
"They told him to drop his weapon. That man dropped his weapon when they told him to. You can see by the bullet hole in his car, he was on his knees. It went right through him."
Missouri Highway Patrol's Division of Drug and Crime Control was called in to investigate the incident further. Highway Patrol's portion of the investigation has closed, and is still being reviewed by the Carroll County Prosecuting Attorney, to determine if any charges will be filed.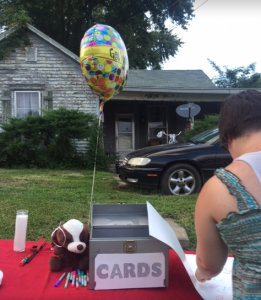 The two officers involved in the shooting were placed on paid administrative leave, but have since returned to the department.
KMZU's Mike Stone spoke with Carrollton Police Chief Robert Turner who explained the protocol of placing officers back on duty during an open investigation.
Residents held a prayer vigil in front of Blair's home days after the incident, praying for his heath and healing, for Carrollton Police and their families, and urging community members to use this as an opportunity to unite and remain peaceful, despite the shocking event.
Residents of Carrollton say Blair is recovering and will be placed into assisted living, and will not be returning home.