CHILLICOTHE, Mo– City Council members in Chillicothe went into an executive session Monday, January 11, 2016, to discuss an ordinance addressing a civil suit filed by the attorneys of Mark Woodworth seeking damages for Woodworth's lengthy criminal proceedings and his more than two decades spent behind bars.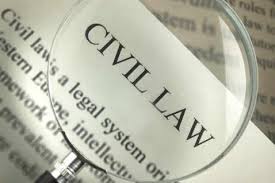 As stated in Chillicothe ordinance number 2016-02, the city and Officer Miller, here forth have signed an agreement with Woodworth, releasing liability of the city after one of the cities three insurance companies agreed to pay their part in the suit.
Missouri Intergovernmental Risk Management Association, or MIRMA, paid a total of $944,143.54 as stated as the policy limit within their contract with the city of Chillicothe. Sphere Drake Insurance Company and Savers Property and Casualty Insurance Company have rejected payment, indicating they hold no liability in the suit.
Further proceedings between the city of Chillicothe and Woodworth regarding the civil suit are now dissolved, however Woodworth still has the option to go after Savers and SDI for their portion of the settlement, if any liability is truly there.
Woodworth's federal suit is still pending.