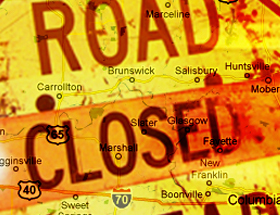 SEDALIA, Mo. — Beginning at 3:00 p.m. this afternoon, the Sedalia Street Department will be closing streets for resurfacing.
According to a release, Hurley Ave. from Est Boonville St. to E. Saline St. and Randolph Ave. from E. Howard St. to Saline St. will be resurfaced. The streets are scheduled to reopen at 5:00 p.m. tomorrow, July 26.
Residents have been contacted and have been notified to find another area to park in.