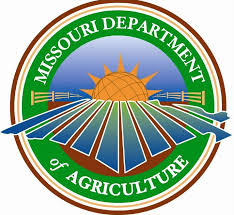 JEFFERSON CITY, Mo. — Investigations into the complaints of off label pesticide use has resulted in the first wave of civil penalties.
According to a news release from the Missouri Department of Agriculture,  civil penalties have been issued to applicators, all from Dunklin County, as a result of investigations of complaints during the 2016 growing season. Civil penalties, ranging from $1,500 to $62,250, were issued for pesticide misuse (off label use and drift).
"It is important for appropriate enforcement action to be issued in order to deter off-label use and protect the integrity of agriculture," Director of Agriculture Chris Chinn said in the news release. "We are in the final stages of our case review of 2016 investigations and continuing our field investigations of 2017 complaints and will release information as cases close."
To date, the following civil penalties have been issued:
In 2016, Department staff conducted and completed 121 complainant investigations. Those complainants named approximately 60 applicators, who were investigated as a result of complaints. In addition, the Department investigated nearly 100 non-Dicamba related incidents.
More detailed information about this issue, Dicamba and the department's role in investigations is available at Agriculture.Mo.Gov/dicamba.