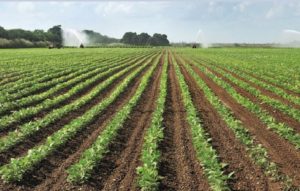 CEDAR RAPIDS, IA – A Clarksdale, MO man has been sentenced as part of a grain fraud scheme involving several area farmers.
Federal prosecutors in Cedar Rapids, Iowa said John Burton, 52, of Clarksdale, was sentenced Monday to 22 months in prison. Burton pleaded guilty in May 2019 of selling 'non-organic' grain to Randy Constant of Chillicothe, knowing Constant would sell it with an organic label. Constant died shortly after being sentenced to ten years in his case. It was ruled a suicide.
Burton is reportedly the fifth person to receive prison time as part of the fraud scheme.