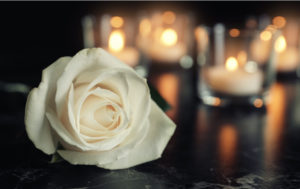 Claudene Oden, age 77, a resident of Chillicothe and former resident of Hale,  passed away on Monday, June 28, 2021, at Liberty Hospital in Liberty.
Claudene was born the daughter of Emmett and Katherine Mae (Setzer) Stegmaier on February 1, 1944, in Kansas City, Missouri. She attended Hale High School. Claudene worked as nurse, a homemaker, and for Curves Exercise in Chillicothe. She was a member of Cornerstone Church, Chillicothe, Missouri. She was active in the Hale PTA. Claudene loved horseback riding, attending her children and grandchildren's activities, and her dog, Hosmer.
Survivors include two sons, Gerald "Jerry" Oden of Cameron, Missouri, and Charles "Marty" Oden of Hale, Missouri; three daughters, Brenda Hollingsworth and husband Mike of Edwardsville, Kansas, Dr. Kimbra Mullenix of Kansas City, Missouri, and Kandra "Kandi" Oden of Chillicothe, Missouri; seventeen grandchildren; twenty-four great grandchildren; and one brother, Paul Stegmaier of Ludlow, Missouri. She was preceded in death by her parents; and her children's father, Charles Oden.
Graveside services will be held at Hale Cemetery, Hale, Missouri, on Friday, July 2, 2021, at 11:00 a.m. There is no scheduled visitation. Friends may call at the Lindley Funeral Home, Hale, Missouri, on Thursday, July 1, 2021, from 12 noon until 7:00 p.m. Memorial contributions may be made to the Hale School and may be left at or mailed to Lindley Funeral Home in Chillicothe. Online condolences may be made here.
Arrangements are under the direction of Lindley Funeral Home in Hale.