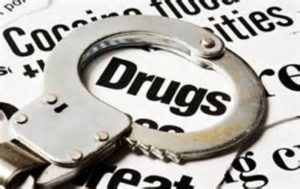 Amid an uptick in fatal and near-fatal overdoses linked to the recreational use of pills laced with fentanyl, the Clay County Sheriff's Office is hosting a Community Drug Education Summit which will be held at 6 p.m. Mon., Dec. 6, at Shoal Creek Community Church, 6816 Church Rd., Pleasant Valley, Mo.
In addition to detectives from the Sheriff's Office's Drug Squad, the summit will feature addiction prevention and treatment resources from community partners like Tri-County Mental Health and addiction treatment service providers. After the presentation portion, attendees will be invited to meet with detectives, deputies and treatment providers to ask questions or get help one-on-one.
This summit is the first of what the Sheriff's Office hopes to be several summits in different parts of Clay County. Parents, educators, loved ones of addicts, and all concerned community members are invited to attend.