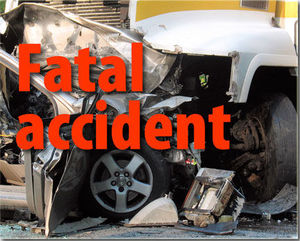 CLAY COUNTY, Mo – Southbound 69 Highway in Clay County was host to a fatal vehicle crash Monday evening, March 21, 2016.
The driver of the vehicle, Nathaniel Perkins, 16, of Excelsior Springs, was killed after being ejected from the rolling vehicle.
A crash report from Missouri Highway Patrol claims Perkins fell asleep at the wheel, and over-corrected after the vehicle went off the road.  The report also says Perkins was not utilizing a seat belt during the crash.
A passenger, Elizabeth Garrison, 13, of Excelsior Springs, received serious injuries and was transported to Liberty Hospital for treatment.
Perkins was pronounced dead at the scene.