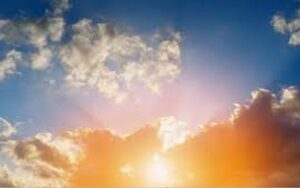 Cleo Willard passed away peacefully Monday, March 8th, 2021, at St. Joseph Medical Center in Kansas City, Missouri. She spent most of her 98 years in Chillicothe, living the life she loved on her family farm and teaching children at Blue Mound School, Green School, Dewey School and Field Elementary.
One of her greatest gifts was a sense of humor, even when the joke was on her. Things were always more fun when Cleo was involved. She and her lifetime friend and sister-in-law, Lorene Willard, spent many fun times at Hornets football games and traveling throughout the United States and Europe. She loved people.
During the war, she left her only child to work in an ammunition plant in Iowa. Her husband served three years in the European theater of WWII. Homer passed away in 2004. They had three children, Marilyn Sue, Nancy, and Melton. Nancy passed away in 2008. Melton and his wife, Debbie, live at the Lake of the Ozarks, Missouri. Marilyn lives in Kansas City, Missouri. Cleo spent the last ten years living with Marilyn and her husband, Jim McNally. They treasured those years with Cleo and visiting her farm on the weekends. Gardening and visiting Cleo's friends and organizations kept them busy. Cleo attended church in Dawn during her early years and was presently a member of First Baptist in Chillicothe. Recently she attended Martin City Baptist Church in Kansas City.
Surviving are children, Marilyn McNally, and Mel Willard; eleven grandchildren; twenty-two great grandchildren; and one great-great grandchild; a sister, Betty Grimes; two sisters-in-law, Phyllis Peniston, and Phyllis Capps and husband, Don; many nieces and nephews; other relatives and former students.
She was preceded in death by her parents Frankie and Roy Jones, her husband, Homer Willard, daughter, Nancy Stucker; a son-in-law, Jim McNally; two brothers, Ben Wood Jones and wife, Virginia; and Elton Jones; and a granddaughter, Heather Willard Smith.
Funeral services will be held at First Baptist Church, Chillicothe, Missouri, on Friday, March 12, 2021, at 2:00 p.m. Friends may call at the Lindley Funeral Home, Chillicothe, Missouri, on Thursday, March 11, 2021, from 9:00 a.m. until 7:00 p.m. Burial will be held at Welsh Cemetery, Dawn, Missouri. Memorial contributions may be made to the CHS Athletic Department and/or Liberty 4-H Club and may be left at or mailed to Lindley Funeral Home, P.O. Box 47, Chillicothe, Missouri 64601. Online condolences may be made at www.lindleyfuneralhomes.com.
Arrangements are under the direction of Lindley Funeral Home, Chillicothe, Missouri.