HENRY COUNTY, Mo. — A resident of Clinton is accused of a couple of drug-related offenses in Henry County.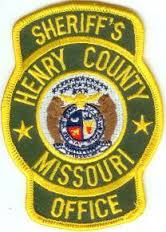 According to a release from Henry County Sheriff Kent Oberkrom, a deputy arrested Deron Marshall, 25, at 9:35 p.m. Monday.
Marshall faces preliminary charges for possession of a controlled substance and unlawful possession of drug paraphernalia.
Charges will be sent to the Henry County Prosecuting Attorney's Office for consideration.