HENRY COUNTY, Mo. – A Clinton man has to come up with bond money after being picked up on misdemeanor warrants and drug violations in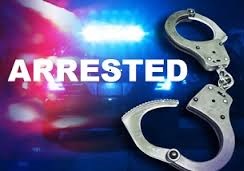 Henry County Friday night, August 28, 2015.
According to the Highway Patrol arrest report, Ronald E. Barker, 38, is being held at the Henry County Jail for misdemeanor warrants from Brookfield as well as allegations of felony possession of methamphetamine, misdemeanor possession of marijuana and drug paraphernalia.