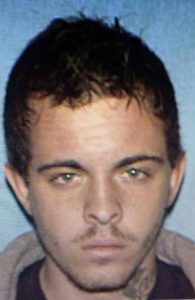 HENRY COUNTY, Mo. — The Henry County Sheriff's Office is requesting the public's assistance with attempting to locate a Clinton resident.
According to the Sheriff's Office, John Robert Scott, 25,  is currently considered a person of interest and is believed to be able to provide their office with information into several current criminal investigations, to include unlawful use of a weapon, armed criminal action and assault.
Scott is a white, male, 6'0″,165 pounds., with brown hair and green eyes. He is believed to be driving a 2006 GMC Canyon pickup truck, silver / gray in color, bearing MO registration: 2KV-534.
If anyone has seen John Robert Scott or has any information as to his current whereabouts, please contact Henry County Central Communications, or your local law enforcement agency.