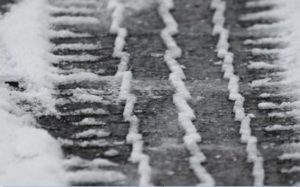 HENRY COUNTY, MO – A Clinton resident is injured following a weather-related accident Tuesday evening.
Highway Patrol troopers say they responded in Henry County's Route C where a vehicle driven by Daniella Mason, 38, had struck a guardrail after sliding out of control on ice-covered Barker Bridge.
An occupant, Clyde Zabriskie, 63, was hospitalized with injuries at Golden Valley Memorial Hospital.