KANSAS CITY, Mo.—The Keeping Missouri Kids Safe Coalition is joining together to deliver the facts of legalizing medical marijuana and its effects on Missouri children.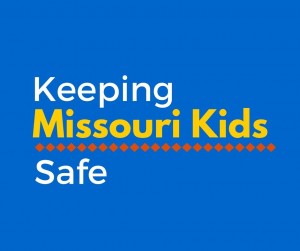 Click play below to listen to KMZU's Elizabeth Orosco talk with Eric Zahnd, Platte County Prosecutor.
This coalition is a group of citizens from drug treatment centers, parent networks, medical centers, and law enforcement agencies who have decided to band together to protect children by combating the big-business of marijuana.
"There is big business to be made in the legalization of marijuana," says Eric Zahnd, Platte County Prosecutor, "as with tobacco, the idea is to get people hooked on marijuana and to get them hooked early. And that's incredibly dangerous. Marijuana effects on the adolescent brain are really awful."
Zahnd adds that today's marijuana is in the form of edibles, resembling candy and soda, with three to twenty times the THC concentration recommended for intoxication.
The coalition uses data from Colorado and Washington, both states that voted to make medical and recreational marijuana use legal in 2012.
According to data from these states, 74 percent of Denver area teens in treatment said they used someone else's medical marijuana an average of 50 times, marijuana-related poisonings has increased 153 percent in children age 5 and under in Colorado and 53 percent in Washington since legalization, and homicide rates in Denver are up 78 percent.
"In the states that have approved medical marijuana, the well-financed legalization movement has made significant advances and spent millions of dollars to decriminalize and legalize marijuana," said Joy Sweeney, the Executive Director of the Council for Drug-Free Youth and Chair of Keeping Missouri Kids Safe. "But the data show that legalization drives up crime, causes death and hurts children the most."
Zahnd urges the public to contact their legislature to vote against the current bill under consideration to legalize marijuana for medical purposes. He says there are also petitions and anti-marijuana coalitions on the web to join and become involved.
Platte County Prosecuting Attorney Eric Zahnd was originally elected in 2002 and reelected in 2006 and 2010. Zahnd's team of eleven attorneys and nine staff members are responsible for handling thousands of cases each year, ranging from traffic offenses to first degree murder.
Zahnd's top priorities are protecting children, prosecuting sex offenders, and cracking down on career criminals. Under Zahnd and the Sheriff's leadership, Platte County's Cyber Crimes Unit became one of the first in Missouri to hunt down and prosecute Internet predators.