TRENTON, Mo—The Trenton police department is again putting on the Coffee with a Cop event.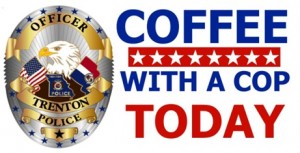 This time around, citizens are encouraged to visit the Hardees on 9th Street between 8-9:30 a.m., the morning of Thursday, January 28, 2016.
Police Chief, Tommy Wright, notes this will be a great time to come out and meet your officers as well as learn about the departments programs and activities while having a free cup of coffee.
For more information, those interested can contact the Police Department at 660-359-5557. Also, details can be found at the city website, trentonmo.com, or by visiting the Facebook page, Trenton (MO) Police Department.