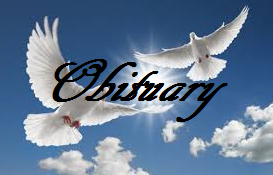 A Chillicothe resident, Coleen King, 86, died Tuesday, April 25.
Funeral services will be on Saturday, April 29th at 10:30 a.m. at the Pleasant rove United Methodist Church in Chillicothe. A family visitation will be held one hour prior to the service also at the church. Friends may call the Lindley Funeral Home  in Chillicothe on Friday April 28 from 12:00 to 8:00 p.m. Burial will be held at Edgewood Cemetery in Chillicothe.
Memorials may be made to the Pleasant Grove United Methodist Church or the Shriner's Children's Hospital and may be left at or mailed to Lindley Funeral Home.