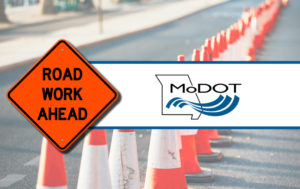 GALLATIN — Missouri Department of Transportation crews working on scrub seal projects in Daviess and Livingston counties this week had a slight change in plans due to the collapse of the Jamesport post office.
Route 190, between Route 6 and F, will be done after the roadway has been cleared of debris for work to begin. Work began Tuesday, Aug. 25 in Daviess County on Route V between Route 190 and Route 6. That project should be completed the following day.
During scrub seal operations, routes are reduced to one lane with flaggers and a pilot car directing motorists through the work zone. Drivers will experience delays, both directions, as they must wait for a pilot car. Drivers entering from a side road onto the route being sealed must also wait for a pilot car.
These are part of a larger project to seal roads across 13 counties in Northwest Missouri. Other planned routes are listed below in the expected order. Some routes may only take one day to complete, while others may continue for up to two weeks. All routes should be complete in early October:
THIS WEEK:
Route V in Daviess County (Route 6 to Route 190)
Route 190 in Daviess and Livingston counties (Route V to U.S. Route 65)
COMING UP:
Route 11 in Linn and Chariton counties (U.S. Route 24 to U.S. Route 36)
Route 5 in Chariton County (U.S. Route 24 to Howard County)
Route 190 in Daviess County (Route 6 to Route F)