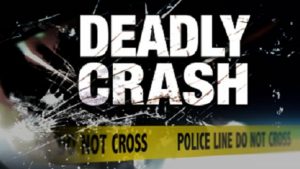 RAY COUNTY, Mo.- Troop A of the Missouri State Highway Patrol and deputies with the Ray County Sheriff's Department responded to a fatal collision earlier this morning in Ray County.
According to the report, at approximately 9:57 a.m., Li Li, 51, of Kearney, Mo., was traveling eastbound on W 160th Street, when her vehicle ran off the right side of the road and collided with a guardrail end.
Li suffered fatal injuries as a result of the collision and was pronounced dead on scene by a paramedic. Two occupants in the vehicle, Li Junjuan, 60, and Ethan Montclair, 8, both of Cummings, Ga., sustained minor injuries and were transported to Liberty Hospital for further treatment.
The report does not indicate why Li's vehicle ultimately ran off the right side of the road.