JOHNSON COUNTY, Mo. – A motorcycle rider is in serious condition after striking a vehicle entering 50 Highway from Highway 131 in Johnson County.
The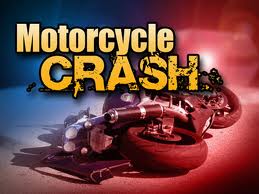 Missouri Highway Patrol says Barbara Mahan, 80, of Osceola was entering eastbound 50 Highway from the J curve when Gary Tate, 47, of Centerview, struck the rear passenger corner of her vehicle. Tate's bike overturned and skidded off the right side of the roadway.
EMS transported Tate St. Lukes Hospital for treatment.