BOONE COUNTY, Mo. – A Colorado man ended up in the mental health ward after a pursuit and crash with another vehicle in Boone County Saturday afternoon.
The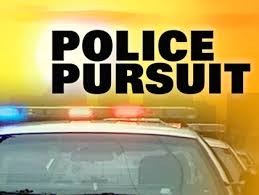 report from the Missouri Highway Patrol says Neal Chase, 51, of Fort Collins, Co., was fleeing from a trooper when he attempted to pass on the shoulder of eastbound Interstate 70 near Rangeline Road in Columbia. Chase struck a vehicle driven by Michael Thomas, 60, of Cairo, pushing him into the trailer being towed by Wesley Jennings, 46 of Franklin. Thomas suffered moderate injuries, but sought treatment on his own. Chase was transported to University Hospital for evaluation.
Chase faces numerous charges if his deemed competent to stand trial.