LAFAYETTE COUNTY, Mo. — Two Colorado men are preliminary charged with multiple felonies following their arrests on drug allegations in Lafayette County Thursday afternoon.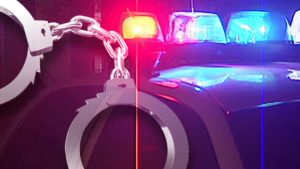 According to the Missouri Highway Patrol arrest reports, 21-year-old William M. Kennedy, of Morrison, Co., and 27-year-old Kyle D. Kenczewicz, of Evergreen, Co., were taken into custody around 1:45 p.m. Thursday.
Kenczewicz is accused of felony delivery of a controlled substance, while Kennedy faces two felony allegations of possession of a controlled substance and a misdemeanor count of unlawful possession of drug paraphernalia.
Both are in custody for an investigative hold at the Lafayette County Jail. Formal charges have not yet been field.