HENRY COUNTY, Mo. — An out-of-state resident is behind bars in Henry County after an arrest around midnight Sunday.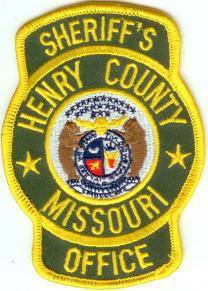 According to a press release from Henry County Sheriff Kent Oberkrom's office, deputies arrested 34-year-old Colorado state resident Angelo Gonzalez, at 12:00 a.m. Sunday on drug-related allegations.
Gonzalez was preliminarily charged with possession of a controlled substance and unlawful use of drug paraphernalia.
Gonzalez was transferred to the Henry County Jail, where he was placed on a 24-hour investigative hold.
Formal charges will be sent to the Henry County Prosecuting Attorney for consideration.