ANDREW COUNTY, Mo. — The Missouri State Highway Patrol reported detaining a resident of Colorado Monday morning on suspicion of drug possession in Andrew County.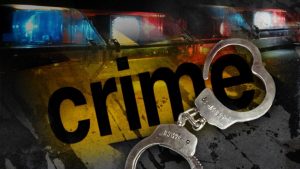 Estella Brown, 24, of Grand Junction, Colorado, was taken into custody at about 9:54 a.m. Monday and she now faces preliminary drug charges.
Brown was allegedly found in possession of a controlled substance. She is now preliminarily charged with two counts of possession of a controlled substance except 35 grams or less of marijuana as well as unlawful possession of drug paraphernalia.
Brown was arrested and transferred to the Andrew County Jail where she is being held pending the filing of formal charges.