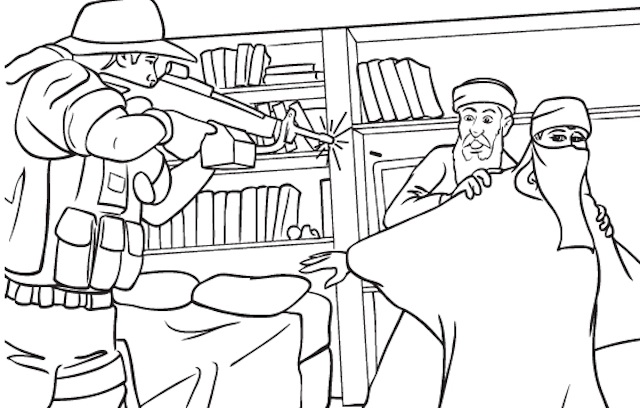 A Saint Louis publishing company's coloring book about the September 11th, hijackings in the U.S. has created some controversy. Opponents argue the book promotes racism and fails to differentiate between terrorists and regular Muslims. "Not true," said publisher Wayne Bell. "This [book] isn't for small children.  It even says so on the book.  It's for older children and it's rated PG.  This is more like a video-game-playing age.  It's an actual novel.  It has a lot of text in the book."
Bell said he doesn't appreciate some of the comments he has received from Muslim-Islamic groups. "I think it is very unfortunate for our company.  In fact, I'm personally disgusted and insulted as an American citizen that they could use this book as some sort of platform or a tool to denigrate the book," Bell said.
Bell says his PG rating on the book should be enough. He encourages parents to read the book with their children. "The burden falls on the parents to monitor what their children should read," Bell added.
The 36-page coloring book is called "We Shall Never Forget 9-11: The Kids' Book of Freedom."