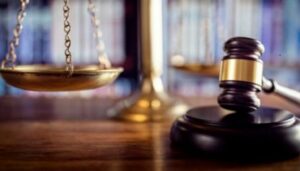 JEFFERSON CITY, MO – A Columbia couple pleaded guilty in federal court to copyright infringement in the sale of hundreds of counterfeit DVD's.
Court records say Tabitha Rodgers and Clint Rodgers falsely represented the counterfeit DVD's, produced in China by a known exporter of fraudulent goods, as authentic Disney products. Information received by Homeland Security Department indicated the Rodgers' received at least 444 shipments of counterfeit DVD's, which they sold to customers.
Tabitha Rodgers, as part of a plea agreement, must forfeit a money judgement to the government representing a share of proceeds gained through the criminal activity. Rodgers could face a maximum five years in prison, and Clint Rodgers, one year in prison.