COLUMBIA, Mo. — A spree of crime continues in Columbia following the investigation of several burglaries by the Boone County Sheriff Department's deputies.
The burglaries have been reported this month in the north Columbia area of Elm Tree. Homes on Highway VV, Dripping Springs Road and Botner Road have been affected. The suspect or suspects entered the homes through forced entry and unlocked or improperly secured doors.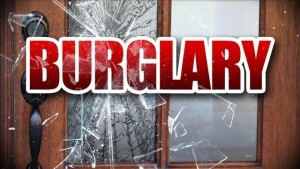 Tools, hunting equipment, electronics, prescription medication and firearms were reported stolen. The crimes have occurred during the daytime hours.
The Boone County Sheriff's Department is seeking help with catching the suspect or suspects. If anyone has any tips concerning the crimes, they are urged to contact CrimeStoppers at (573) 875-8477.