COLUMBIA, Mo. — Boone Hospital Center in Columbia is ranked as the #1 hospital in mid-Missouri and the 4th overall in the state, according to US News and World Report.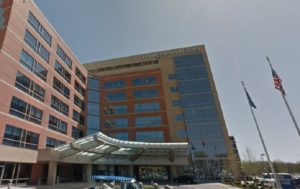 This is the 6th year in a row the medical center has been ranked the best in mid-Missouri.
The hospital was rated as High-Performing in many medical categories including orthopedics, heart failure treatment, colon cancer surgery and hip and knee replacement.
Other high rankings are colon cancer surgery, aortic valve surgery and heart bypass surgery.
Rounding out the top 3 in Missouri are Missouri Baptist Center in St. Louis, St. Luke's in Kansas City and Barnes-Jewish in St. Louis.