COLUMBIA, Mo. — A Columbia man pleaded not guilty to assault and armed criminal action charges in Boone County.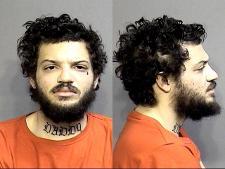 Court documents accuse Jessie R. Williams, 28, of stabbing a 73-year-old victim near a Casey's in December 2018. Williams allegedly shot the victim with a paintball gun, punched him in the face and then stabbed him.
Surveillance video was able to help identify and locate Williams the next day at a hotel.
Williams is charged with felonies of assault in the first degree and armed criminal action.