BOONE COUNTY, Mo. – At around 1:37 a.m. this morning, police officers heard shots fired near 1412 Range Line Street, Phillips 66 in Columbia.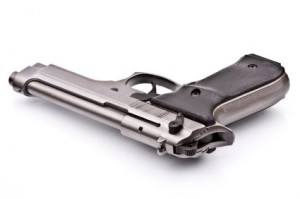 According to a release from Columbia Missouri Police Department, officers arrived on the scene and located an unoccupied vehicle on the lot that had been struck by bullets on the driver's side door and tire. Approximately 100 people were in the lot, but no one was injured. Upon being reviewed by officers, Phillips 66 video surveillance recorded the shots being fired.
The video revealed Turbo L. Midgyett, 30, of Columbia, firing 4 shots before leaving in a vehicle. An officer located Midgyett at 4106 Lamp Lane at 5:20 a.m. The handgun was found in a vehicle parked in front of the address where the shots were first heard.
Midgyett was then arrested for armed criminal action with a to be set bond, property damage in the second degree with a bond of $500.00, unlawful for certain persons to possess concealed weapon with a bond of $50,000, and unlawful use of weapons felony with a bond $50,000.