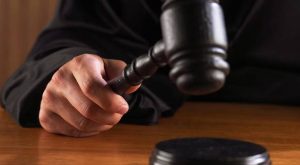 JEFFERSON CITY, MO – A Columbia man was convicted today by a federal jury for cocaine distribution, and illegal possession of a firearm.
Charges against Ramelus Bradley, 37, including possession and intended distribution of cocaine, and crack cocaine, and firearm possession, were confirmed by the jury Wednesday. A search and seizure at Bradley's residence, and in a truck, resulted in drug-making materials. He also has previous convictions including drug trafficking.
Bradley is subject to a sentence of up to thirty years in prison, and a minimum of 10 years. A sentencing hearing has not been scheduled.