BOONE COUNTY, Mo. – The Boone County Sheriff's Department is holding a man accused of drug and weapon possession early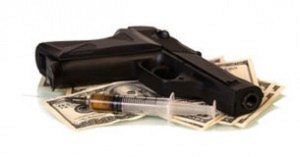 Friday morning.
A little before 2:00 a.m., deputies made contact with Dustin Orlando Prince, 33, inside a residence in the 2400 block of Alan Circle in Columbia. Deputies allege that Prince was in possession of several grams of Methamphetamine and a loaded firearm. Charges suggested against Prince include; Delivery of a Controlled Substance, Unlawful Use of a Weapon and Possession of a Firearm Unlawful for Certain Persons.
Prince is a three time convicted felon in Missouri.