BOONE COUNTY, Mo. – A violation of an adult order of protection has landed a Columbia man in the Boone County jail.
According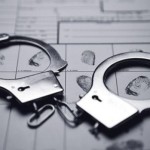 to the Boone County Sheriff's release, Deputies were sent to the 6500 Block of North Browns Station Road around 1:12 p.m. Friday it was reported the suspect, William Cockrell, 50, displayed a black handgun during the violation of the order. Cockrell was located and alleged to have been in possession of methamphetamine, cocaine, marijuana and prescription pills. A Black handgun was recovered from Cockrell's vehicle.
Cockrell, a convicted felony, is being held on a bond set at $11,000.