JEFFERSON CITY, Mo— A Boone County resident will spend half a decade behind bars in a federal institution.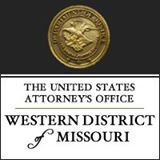 As stated in a release from Tammy Dickinson, the United States Attorney for the Western District of Missouri, Jon Patrick Washington, 29, agreed to the terms of a plea agreement in which he pleaded guilty to maintaining a drug-involved residence.
In 2014, Washington rented a motel room from April 1st to April 3rd where a 16 year old juvenile overdosed while using heroin. Upon further investigation by the Columbia Police Department, Washington was brought into custody and questioned regarding the incident. Reports indicate Washington admitted to renting the room with the intentions of using the illegal substance and that he helped to shoot up the juvenile.
If accepted by the court, Washington will see a fine of up $500,000 and five years in federal prison.