COLUMBIA, Mo. — A Columbia man pleaded guilty in federal court Tuesday to producing and possessing child pornography.
According to a news release from the U.S. Attorney's Office, Justine Gene Hull, 33, pleaded guilty to charges contained in an August 2016 federal indictment.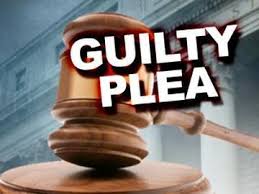 In October 2015, a detective from the Boone County Sheriff's Department received a "CyberTip" from the National Center for Missing and Exploited Children, regarding a complaint from Dropbox. Hull had used Dropbox to upload approximately 71 videos believed to contain child pornography to his account. Investigators examined Hull's Dropbox records and found evidence that 390 videos had been uploaded between July 2014 and July 2015, with titles consistent to child pornography.
In December 2015, law enforcement officers obtained a search warrant to search Hull's residence. There, officers seized a cell phone. Upon examination of the phone, an application called Kik was found installed on the phone, containing numerous chats of a sexual nature. In some Kik chats, Hull claimed to have 400 videos containing child pornography. In some chats, he provided links to the files stored on Dropbox. The messages indicated that Hull was using Kik to exchange child pornography with other users.
A total of 478 images depicting child pornography were found on Hull's phone.
Under the terms of Tuesday's plea agreement, Hull faces 15 years in federal prison without parole.