BOONE COUNTY, Mo. – A Columbia man accused of shooting at another man last year entered a plea agreement before his trial in Boone County.
Jeffrey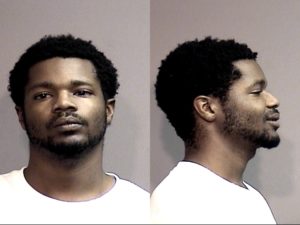 Terrell Tucker had been facing three counts of armed criminal action, two counts of first degree assault, and unlawful use of a weapon. Police say Tucker fired several shots at another armed man during a confrontation in April, 2019.
On Monday, Tucker was sentenced to seven years in prison for one count of assault and ten years concurrently for one count of armed criminal action.
All other charges were dismissed by the prosecutor.