JEFFERSON CITY, Mo. – United States Attorney for the Western District of Missouri, Tammy Dickinson, announced that a Columbia Mo., man who was injured during a shoot-out with a rival gang in Columbia, Mo., was sentenced in federal court May 12, 2016, for illegally possessing a firearm.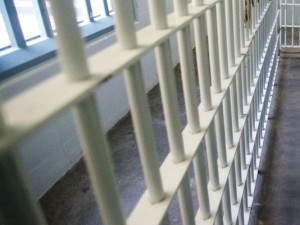 According to news release, Coty Thomas Galbreath, 26, of Columbia, was sentenced to six years and five months in federal prison without parole by U.S. District Judge Stephen R. Bough.
Galbreath pleaded guilty to being a felon in possession of a firearm on December 1, 2015.
According to court documents, Columbia police officers responded to a reported gunfight at the intersection of Garth Avenue and Texas Avenue at about 1:00 p.m. on July 3, 2013.
Investigators determined that there had been an exchange of gunfire between the occupants of two cars. More than 30 shell casings were seized at the scene. Several homes in the neighborhood had been hit by bullets fired during the exchange of gunfire.
No suspects were present at the scene of the gunfight when officers arrived, but a short time later medical personnel notified the police that Galbreath was being treated for a gunshot wound to his shoulder.
Galbreath admitted to his involvement in the shoot-out and told investigators that the persons with whom he was exchanging gunfire were gang members sworn to kill him for shooting one of their members in 2008.
Galbreath told investigators that he and his girlfriend were being followed by a carload of Hispanic males. When he heard the first shot and saw his car window shatter, Galbreath said, he stopped, got out of his car and returned fire, emptying his .45-caliber Hi-Point semi-automatic handgun.
Galbreath said he was shot when he was getting back in his car to flee the neighborhood. While speeding away, he handed the gun to his girlfriend, and told her to throw it out of the window.
A citizen found the gun on the sidewalk along the route Galbreath took and called the police.
Under federal law, it is illegal for anyone who has been convicted of a felony to be in possession of any firearm or ammunition. Galbreath was on parole for a prior shooting at the time of this offense. According to court documents, Galbreath stole a firearm in 2007, broke into a home and stole a computer from the home.
In November 2007, while the firearm theft and burglary cases were pending, Galbreath acquired another firearm and fired it at a person with whom he was quarreling. The court placed Galbreath on probation. Galbreath then stole a bottle of vodka and assaulted the victim when that victim tried to retrieve the stolen property.
On December 21, 2008, Galbreath drove past a car containing several juveniles with whom he was feuding. Galbreath fired seven shots into their car, hitting one juvenile in the chest.
Nearly four months after he was paroled for the 2008 felony assault on the juvenile, on February 6, 2013, he attacked his child's mother by hitting her in the face and enlisting the aid of two women to kick her and pull her hair.
This case was investigated by the Bureau of Alcohol, Tobacco, Firearms and Explosives and the Columbia, Mo., Police Department. It was prosecuted by Assistant U.S. Attorney Anthony P. Gonzalez.