ST. LOUIS, Mo. — Daniel Mark Rudroff, 24, of Columbia has been sentenced to 78 months in prison in connection with an armed robbery that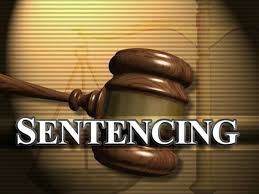 occurred on August 22, 2014 at a Bank Midwest in Randolph County.
Rudroff and Clarence Lamont Williams, 26, also of Columbia, each pled guilty earlier this year to one felony count of bank robbery. Williams was sentenced to 92 months in prison in August of this year. Rudroff appeared in court today, September 21, 2015, for sentencing before U.S. District Judge Henry Autrey.