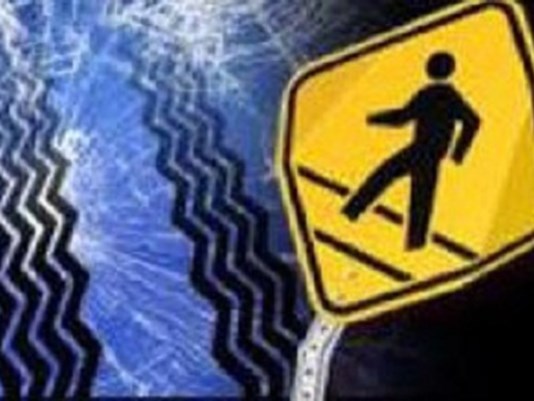 SALINE COUNTY, Mo. — A pedestrian is in critical condition after he was struck by a vehicle in Saline County early Thursday morning. 
The Missouri State Highway Patrol was called to eastbound Interstate 70 at the 85.8 mile marker in Saline County around 1:15 a.m. to reports of an accident involving two vehicles and a pedestrian. 
Michael B. Davis, 58, of Boonville, attempted to pass a semi driven by Aderly I. Ortiz-Parez, 24, of Guadalupe, Mexico, and struck a pedestrian, identified as Anton P. Zagonenko, 36, of Columbia.
Ortiz-Perez swerved to avoid Davis' vehicle and ran off the side of the roadway, striking the guard rail and two bridge pillars. 
Zagonenko sustained serious injuries during the incident and was taken to University Hosptial in Columbia to receive medical attention.