BOONE COUNTY, Mo. – A Columbia man is asking for a bond reduction on accusations he fired shots at another armed man in Columbia.
The attorney for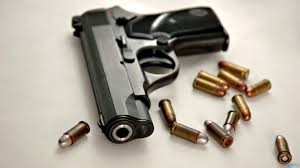 Jeffrey T. Tucker, 26, filed the motion for bond reduction Thursday in Boone County. Tucker was arrested on April 26, 2019 and later charged with two felony counts each of assault in the first degree and armed criminal action.
The motion is expected to be taken up at a criminal setting hearing scheduled on July 1, 2019.