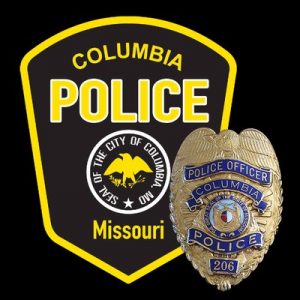 UPDATE: (01/31/18) – The Columbia Police Department has made an arrest in the attempted abduction reported Thursday, January 25. Detective say Anthony Todd Rowell, 47, of Holts Summit was positively identified as the suspect who tried to pull a 27 year old female into his vehicle in the 100 block of Greenwood Avenue. Rowell was arrested Tuesday in Fulton and held at the Callaway County Sheriff's Office. Rowell is charged with Second Degree Kidnapping and bond is set at $110,000.
COLUMBIA, MO – The Columbia Police Department is alerting citizens of a continued investigation into an attempted abduction.
Officers were dispatched to the 100 block of Greenwood Avenue in reference to an attempted abduction last week at 11:00 p.m. Thursday. The preliminary investigation revealed a 27-year-old female victim, was walking northbound on Greenwood Avenue when a vehicle driving southbound turned around and pulled up alongside her. A report indicates the driver of the vehicle spoke to the victim before grabbing her hair and pulling her towards the driver's side window. The victim was able to break free and ran to safety.
The vehicle was described as a gold or tan early 2000's model Honda Odyssey. The driver of the vehicle was described as a heavyset white male between 30 to 40 years old with dark hair and a full beard that was short in length. He was last seen wearing a yellow shirt.
If anyone has any information regarding this incident, they are asked to contact the Criminal Investigations Division at (573) 874-7652, or call CrimeStoppers at (573) 875-TIPS (8477) to remain anonymous.