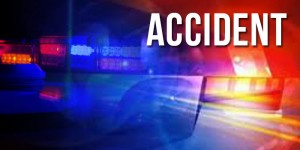 (UPDATE MG: 10/27/16 1:28 p.m.)- KMZU received reports earlier this morning on a one vehicle accident in Saline County at the Marshall Junction. Confirmed by the Missouri Highway Patrol, 47-year-old Christine H Russell, of Columbia, Mo., was westbound on I-70 at mile marker 78.4 when she traveled off the right side of the roadway and struck the median guardrail.
Russell suffered minor injuries as a result of the accident and refused treatment at the scene. 
SALINE COUNTY, Mo.- KMZU has received unconfirmed reports of one-vehicle accident on westbound Interstate 70 at the Marshall Junction, exit 55. Authorities are on scene working to clear the accident.
Drivers are urged to use caution in the area. No injuries have been reported at this time and KMZU will provide confirmed updates as soon as they become available.