BOONE COUNTY, Mo. — A Columbia teenager will serve 12 years in prison for a shooting during an alleged drug deal in December of 2016.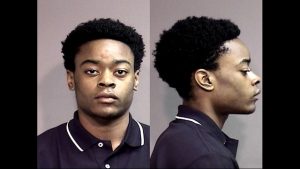 A Boone County judge sentenced Navarro Scott, 18 to concurrent terms of 12 years for involuntary manslaughter and 7 years for armed criminal action.
Police say Scott shot and killed Keith Chambers after Chambers shot and wounded Dariel Reid at in the 1000 block of Claudell Lane in December 2016.
It was reported that Reid was engaged in a drug deal with Chambers when Chambers pulled a gun and attempted to steal the drugs.
A suspect with Chambers, Brian Smith, pleaded guilty in June to second degree robbery and armed criminal action and will serve 15 years in prison.